Regular price
Sale price
$6.95 USD
Unit price
per
Sale
Sold out
Share
SHAKIRA TILE STENCIL
Shakira Tile Stencil is a sophisticated Tile Design that elevates your unique style! Great way to update your Tile floors or finish your Patio space! We have many Tile Stencil Designs available for your Home! 
There is a lot of information so PLEASE CAREFULLY READ ALL THE DETAILS prior to selecting your size.
★ Sizes LISTED IS THE TOTAL SIZE OF THE DESIGN to cover your Tiles, and does not include the outer edges of the mylar material.
Shakira Tile Stencils are cut from 10 mil opaque SUPER DUTY mylar material to withstand a LOT of use. I suggest purchasing 2 Tiles allowing one to try while using the other to stencil. If you purchase a GROUP TILE STENCIL purchase a SINGLE TILE of the same size for hard to stencil areas.

Our first photos are provided by DIY Home Crafters just like you!
Photo #4 Shows a Single tile design without Tile Guides.
Photo #5 Shows the Sizes Available for SINGLE TILE which is the size of the design, not including the outer edges of my mylar material.
Photo #6 Shows the GROUP of 6 design sizes makes it easier to stencil large areas. Sizes are limited for size options 4"x4" Tile GROUP of 6  to  7"x7" Tile GROUP of 6.
Photo #7 Shows What Tile Guides look like and explains their purpose. You will not need Tile Guides if you're stenciling over existing tiles. Please leave a note "ADD TILE TILES" or "NO TILE GUIDES" in the Custom Info. box at the top of this page when checking out.
Photo #8 Shows How to use Tile Guides if you are not stenciling over existing Tiles. Great for Patios & Linoleum floors to keep your design aligned along with your chalk lines. Start in the upper Left of your area and work your way to the Right edges of your space. Drop down to the second row and just follow through until each row is completed. Be sure when you're at the edges of your project to tape over the Tile Guides.
★Please leave a note "ADD TILE TILES" or "NO TILE GUIDES" in the Custom Information Box at the top of this page when checking out.  If no note is left we will assume you will need Tile Guides. If you find you do not need them simply tape over them before stenciling.
We supply Tile Tips to help you along the way but suggest you review a Tile Stenciling Video to help you select your supplies and prepare you for your project.
The
TILE STRIP
sizes located in
SIZE
 works great for Stair Risers!
If you do not see the size you need to complete your project please email us and we will add your size to this listing for you to purchase.
★SHIPPING: Your order will be cut to order & packaged to ship out fro~m our studio USPS within 5 
BUSINESS DAYS
 from the receipt of your order. 
PROUDLY MADE JUST FOR YOU IN THE 
U
S
A
!
SHAKIRA Tile Stencil - Floor Stencil - Floor Stenciling - Wall Stencil - Allover Stencil
View full details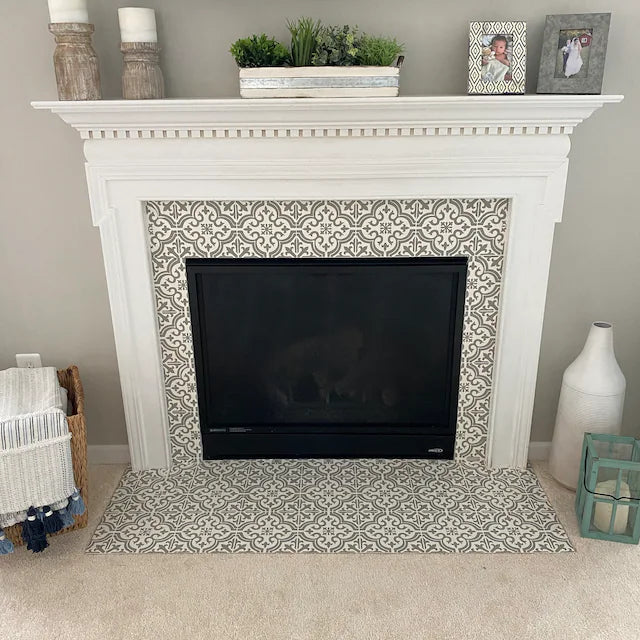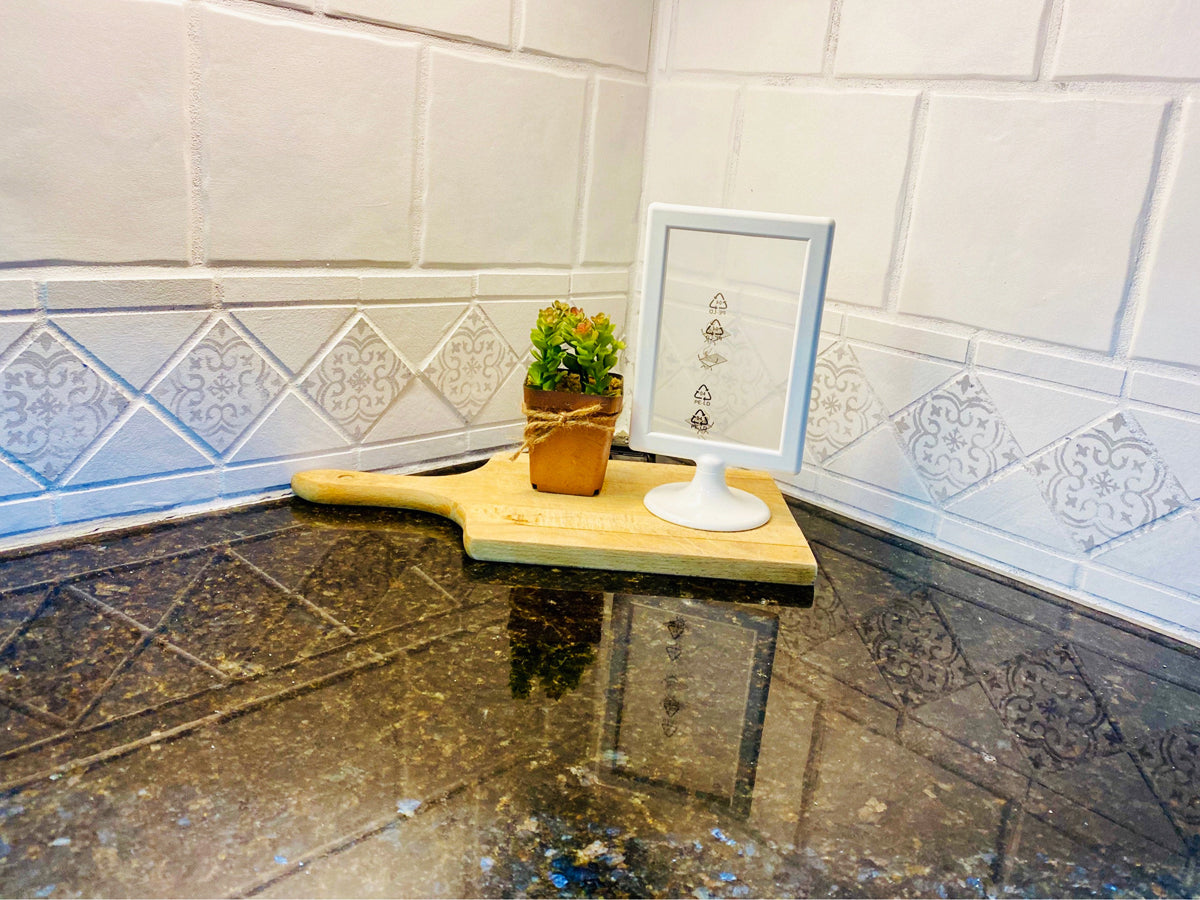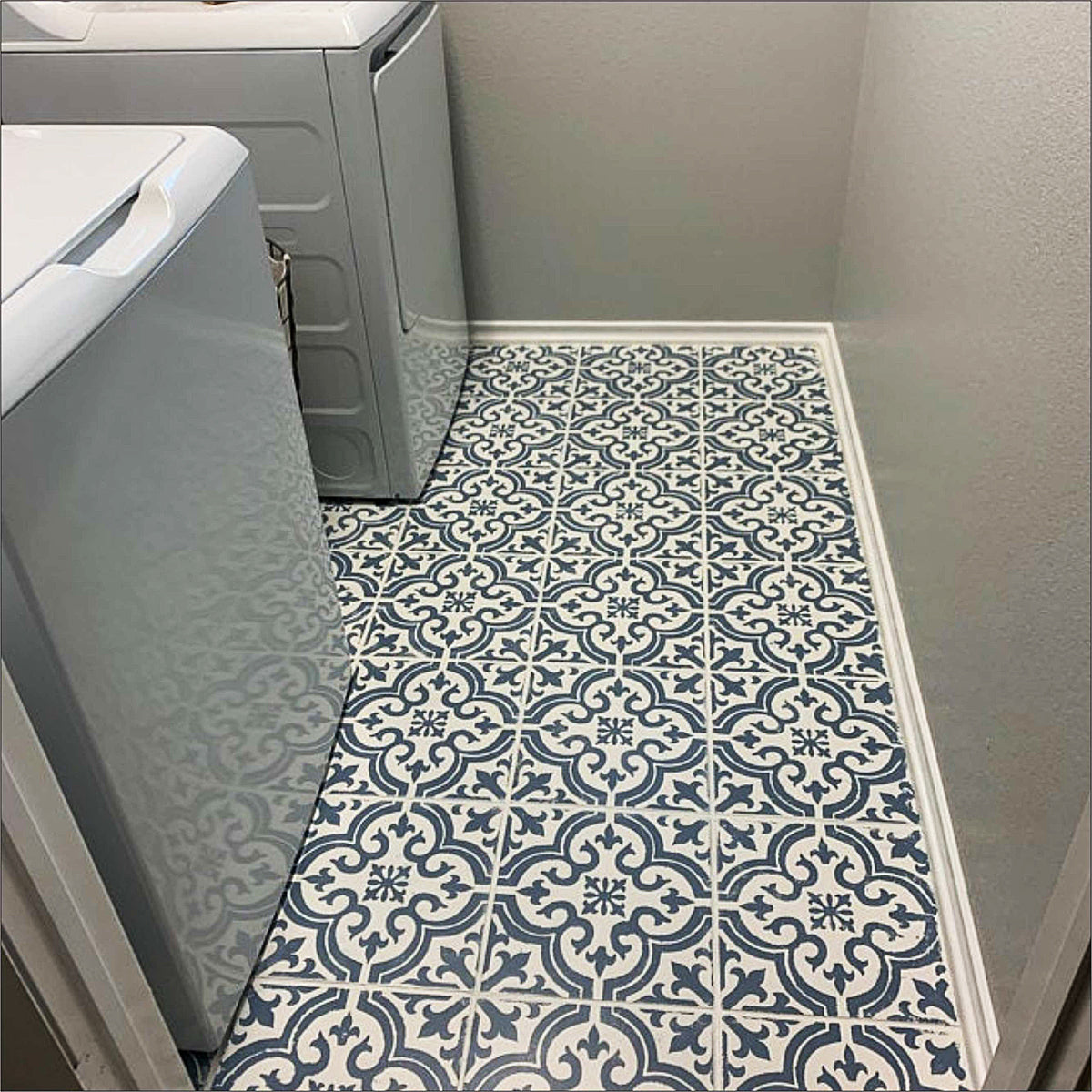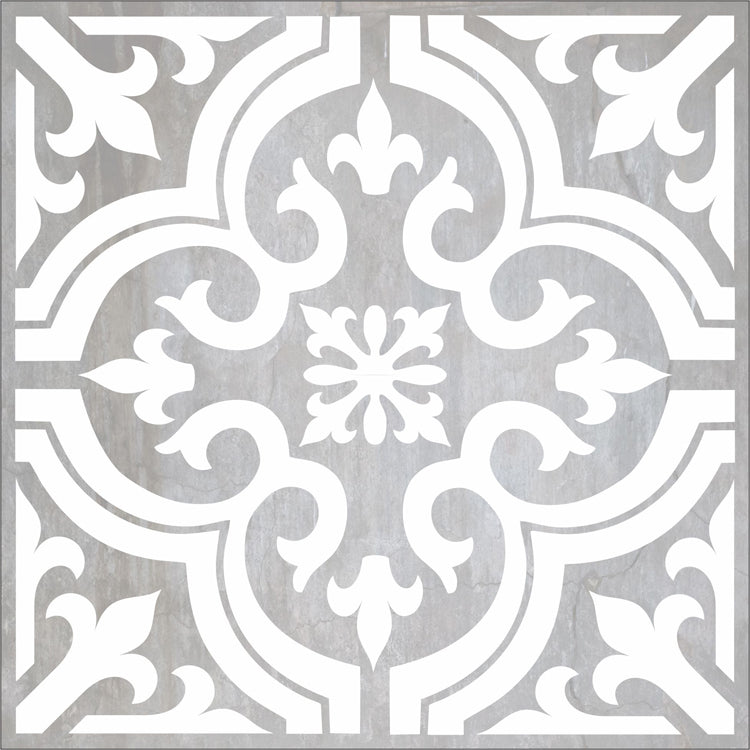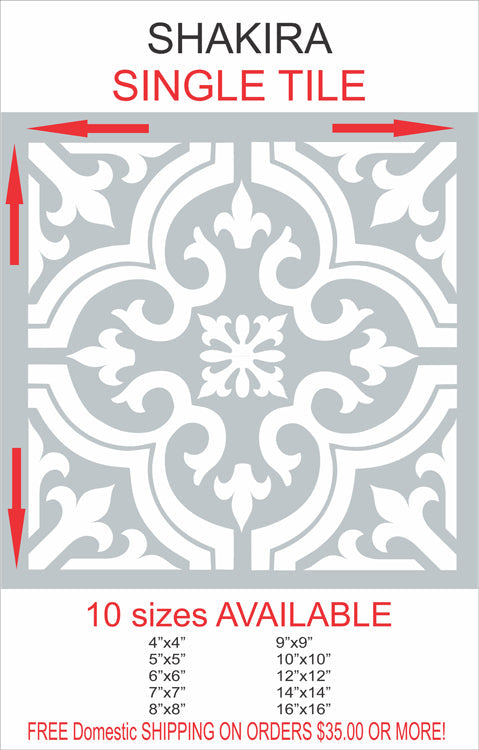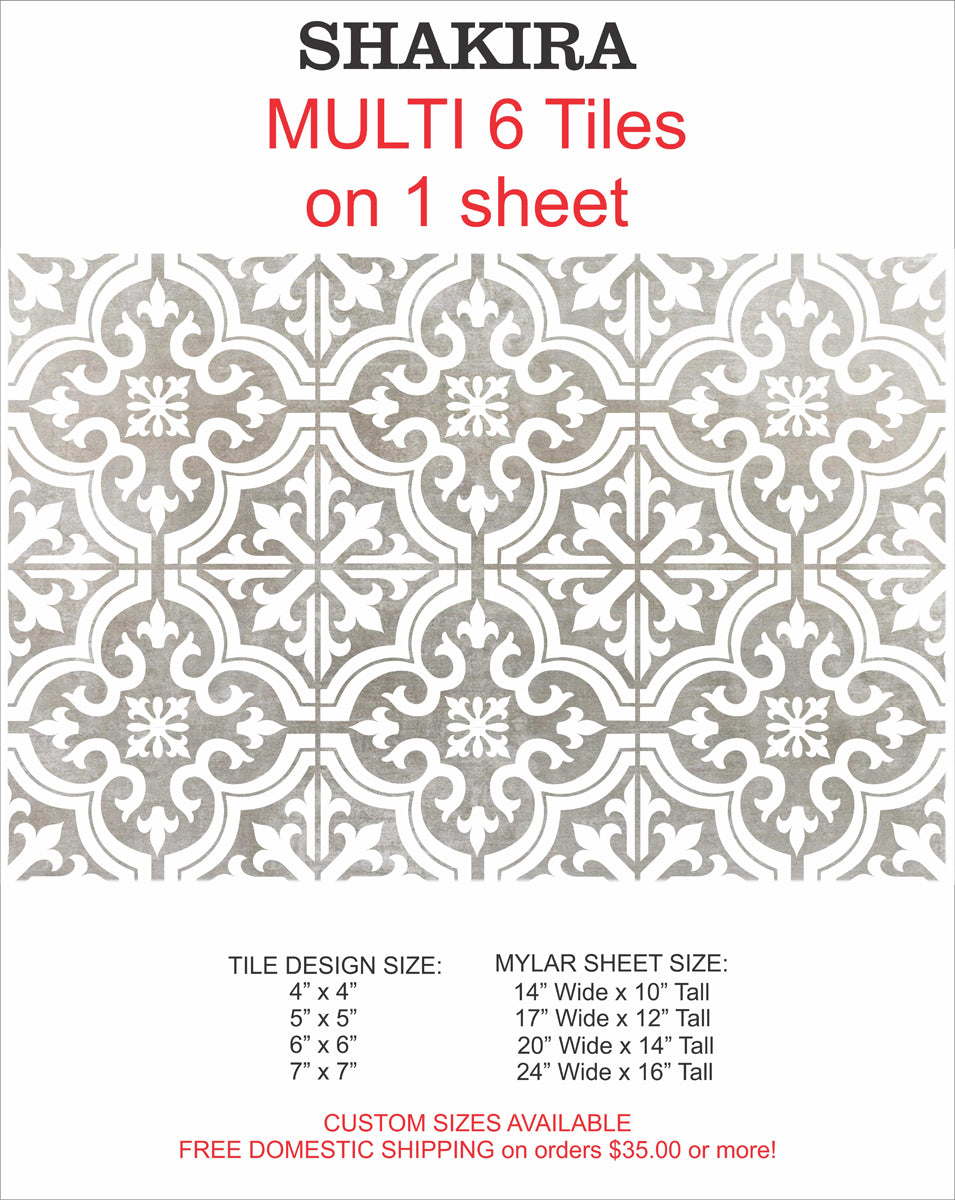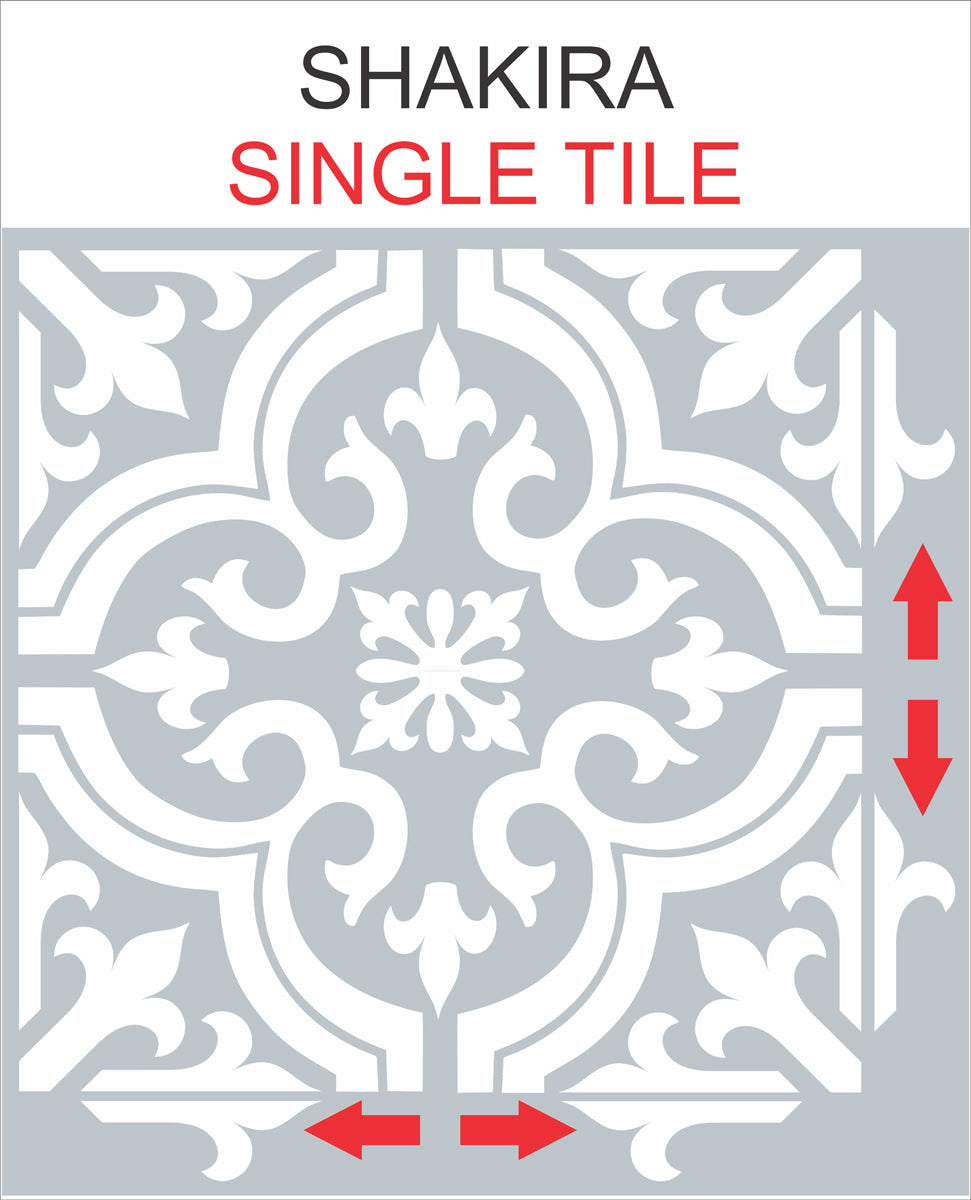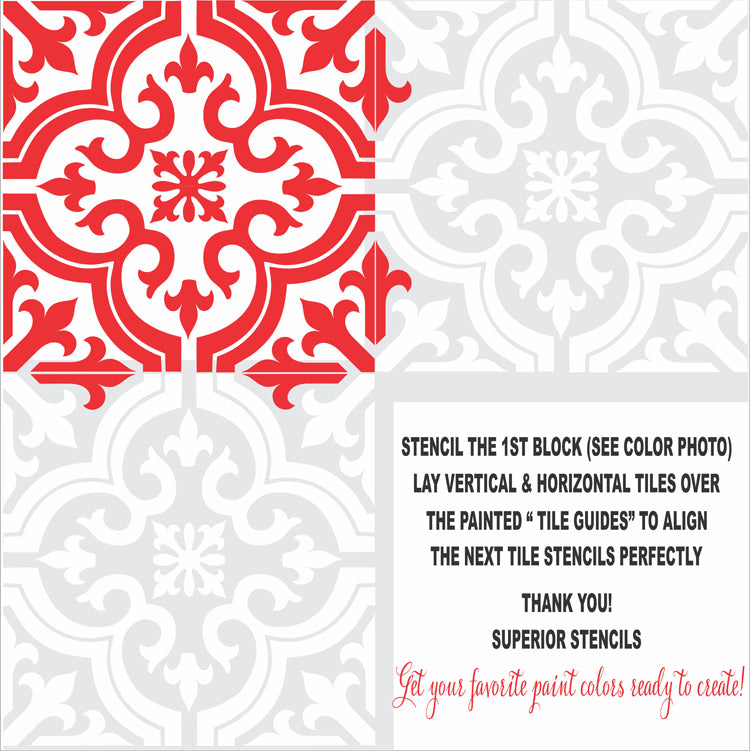 Mission Complete!
Nov 5, 2022- The quality of the item was perfect. I needed six for my project. They lasted in the sun when I was using them. Arizona can get hot and so does the ground. Easy to use. I used flat paint so they were harder to clean. But I could scrub them and use my blunt lobster utensil to scrape the paint. Doing the backyard in May and looking for my next stencil now.
I did it!
Heidi on Nov 27, 2022
5 out of 5 stars

Love the stencil! A practice run helped me realize I might need a couple more to do my project a bit more easily so I will be purchasing 2 more! Can't wait to get them so I can officially start the project!
100% obsessed with this stencil!! It worked perfect for my bathroom floor remodel. 10/10 recommend, and would buy from here again!