Regular price
Sale price
$6.95 USD
Unit price
per
Sale
Sold out
Share
SAHARA Tile Stencil 
Sahara Tile Stencil is available as SINGLE Tile Stencil or a TILE STENCIL SHEET w/6 tiles. SARAH's TILE Stencil is Exotic adding a warm & rich flair to your HOME!
There is a lot of information so PLEASE CAREFULLY READ ALL THE DETAILS prior to selecting your size.
★ Sizes LISTED IS THE TOTAL SIZE OF THE DESIGN to cover your Tiles, and does not include the outer edges of the mylar material. 
There are many sizes for Sahara Tile Stencil available. Please let us know if your size is not listed and we will do our best to add it for you.
The first 5 photos are provided by DIY Home Crafters just like you updating their floors/fireplaces/and even creating faux rugs on the patio!
Photo #6 Shows a Single tile design without Tile Guides.
Photo #7 Shows the Sizes Available which is the size of the design, not including the outer edges of my mylar material.
Photo #8 Shows the Group of 6 design sizes we offer making it easier to stencil large areas. Si7es are limited for the one sheet Group of 6.
Photo #9 Shows Tile Guides if you are not stenciling over existing Tiles. Please leave a note "ADD TILE TILES" or "NO TILE GUIDES" in the Custom Info. box at the top of this page when checking out.Great for Patios & Linoleum floors to keep your design aligned along your tape lines.  Be sure when you're at the edges of your project to tape over the Tile Guides. 
Photo #10 Shows how to stencil. Start in the upper Left of your area and work your way to the Right edges of your space. Drop down to the second row and just follow through until each row is completed. Again, if you're stenciling over existing tile you will not need Tile Guides.
★Please leave a note "ADD TILE TILES" or "NO TILE GUIDES" in the Custom Info. box at the top of this page when checking out. If no note is left we will assume you will need Tile Guides. If you find you do not need them simply tape over them before stenciling.

We supply Tile Tips to help you along the way but suggest you review a Tile Stenciling Video to help you select your supplies and prepare you for your project.
 If you do not see the size you need to complete your project please email us and we will add your size to this listing for you to purchase.
★SHIPPING: Your order will be cut to order & packaged to ship out from our studio USPS within 5 BUSINESS DAYS from the receipt of your order.
be uniquely you!

PROUDLY MADE JUST FOR YOU IN THE

U

S

A

!
Sahara Floor Tile Stencil - Floor Stencil - Floor Stenciling - Wall Stencil - Allover Stencil
View full details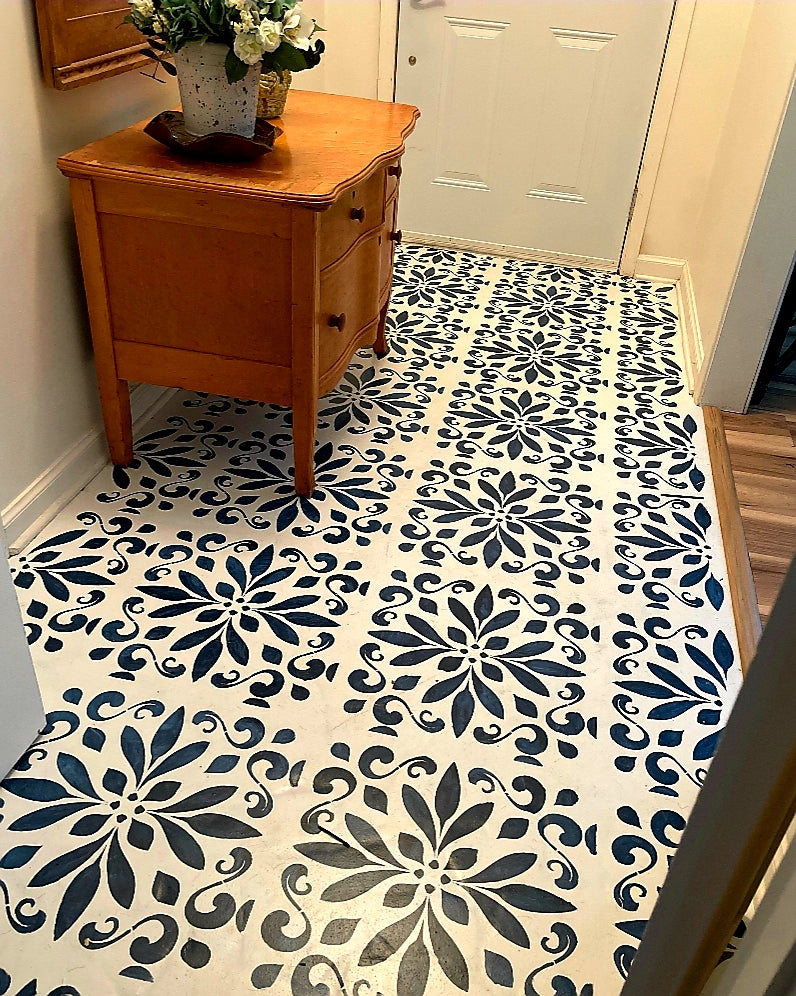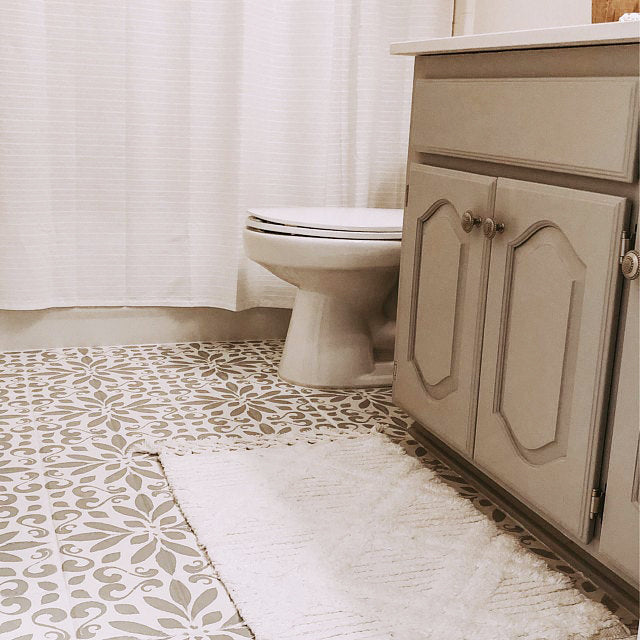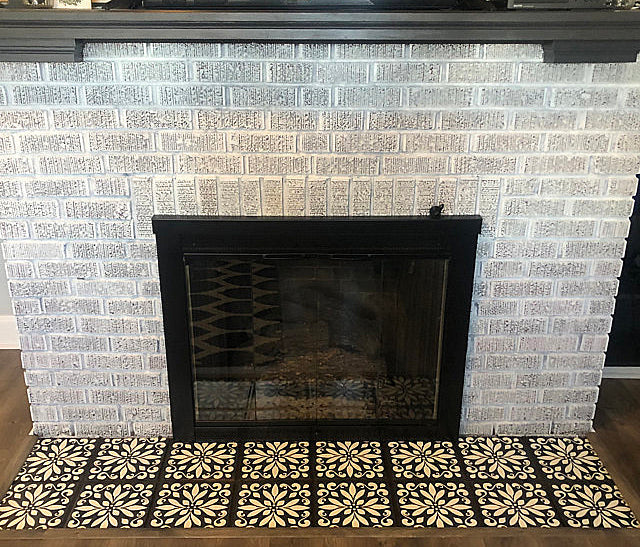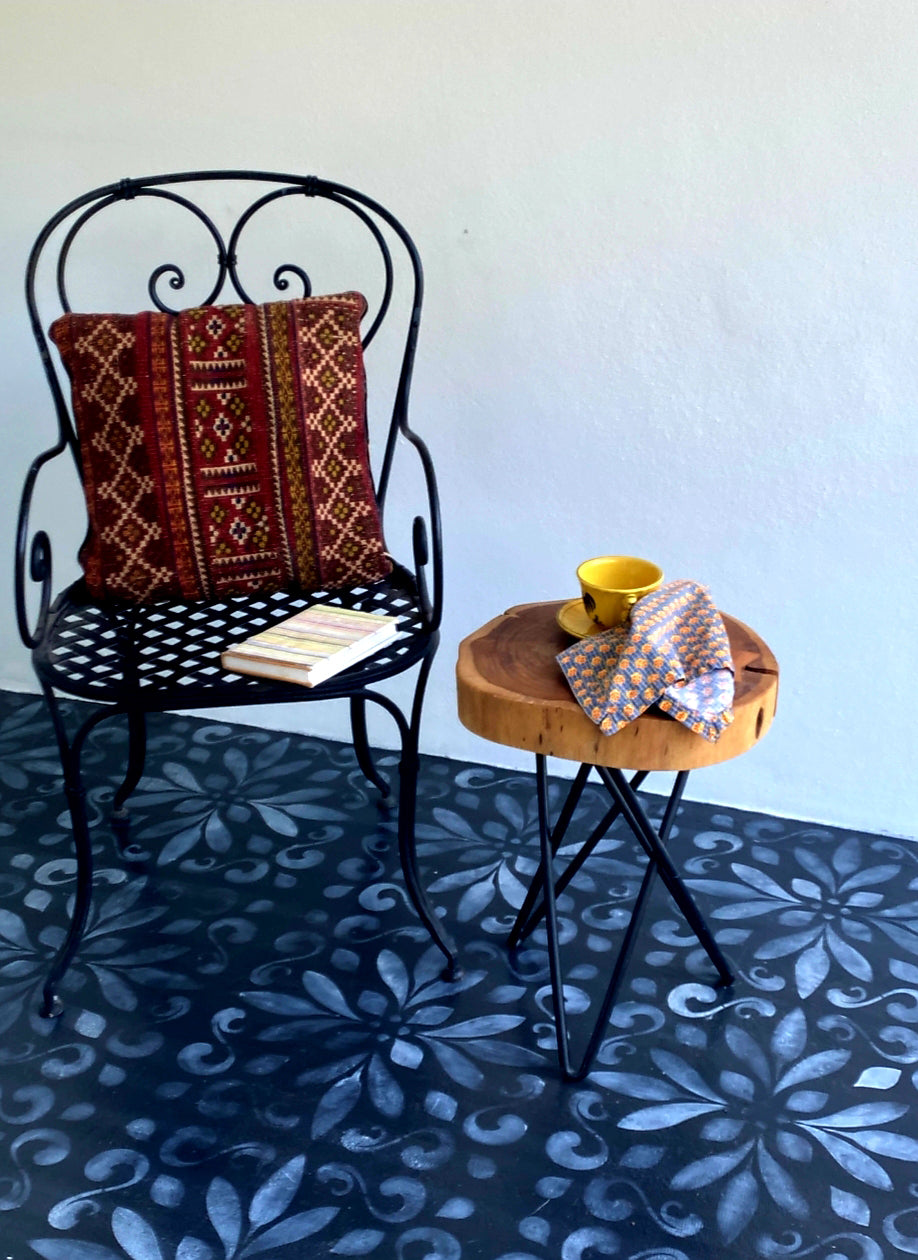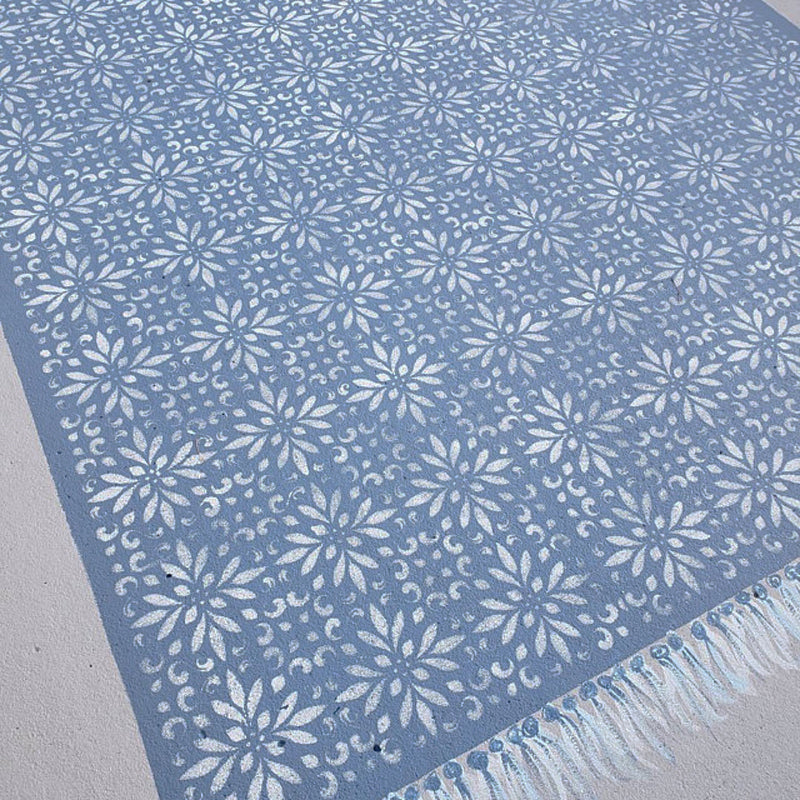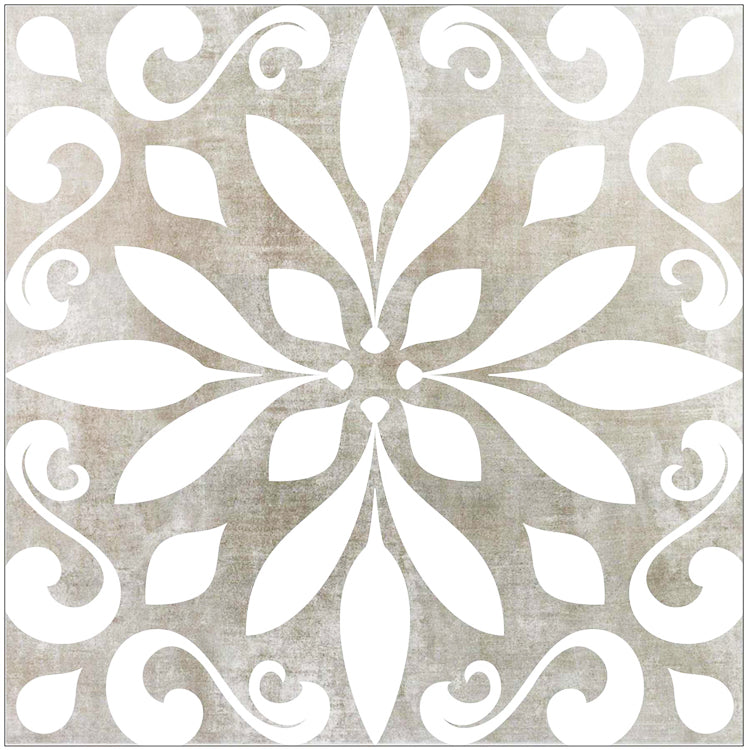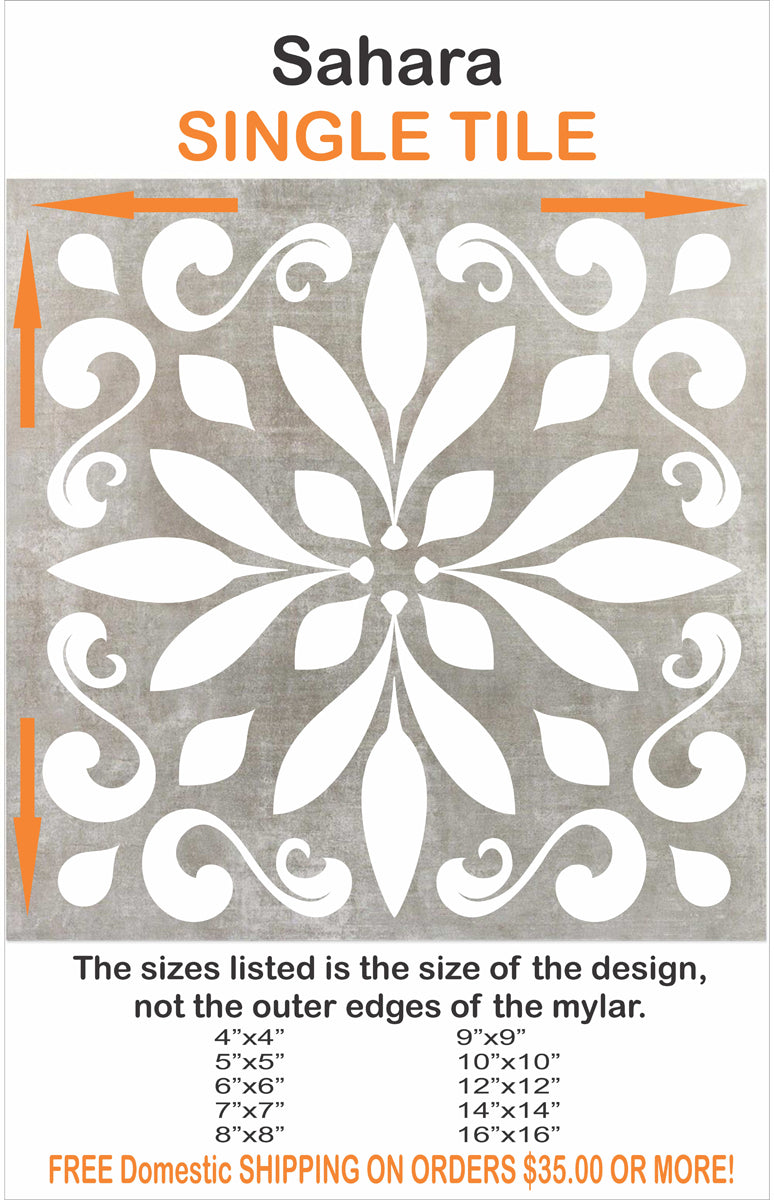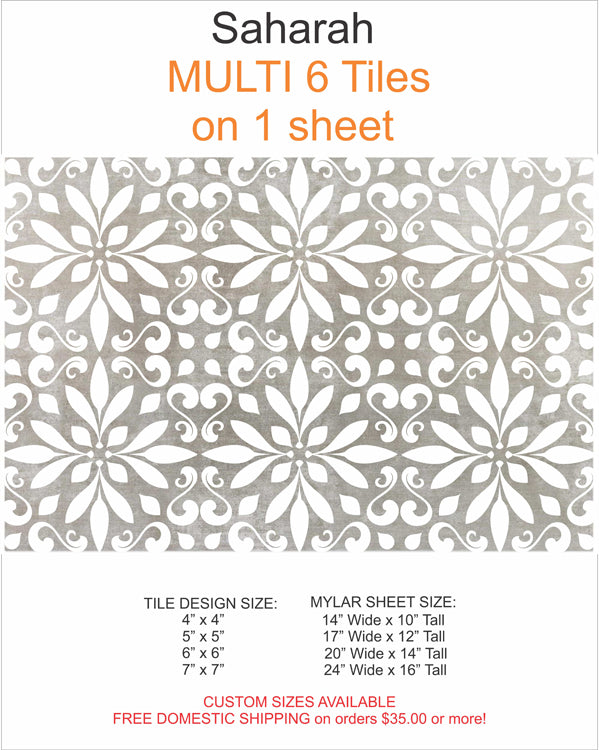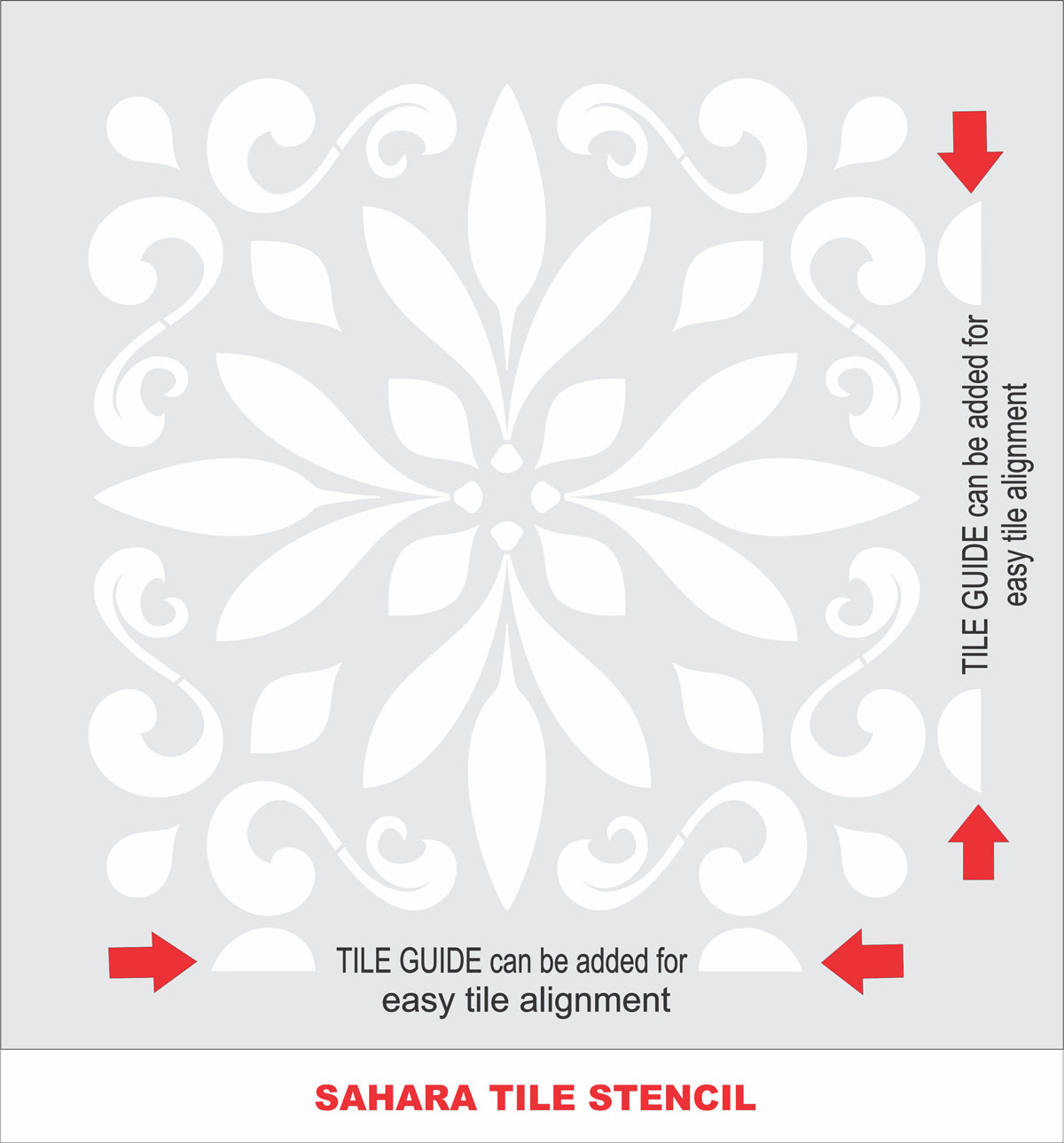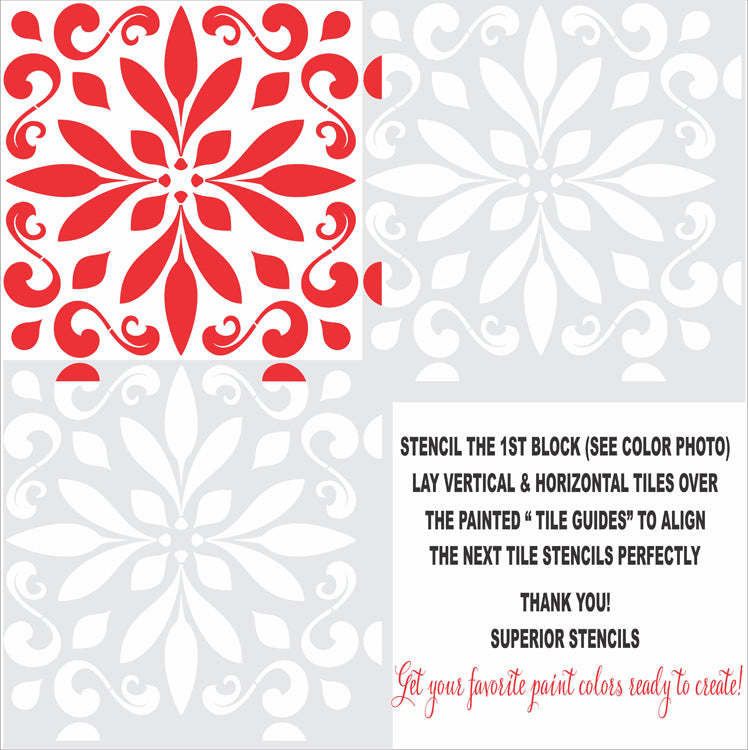 I absolutely love the floor stencil I ordered. I used it on our concrete walkway up to our front door and it looks amazing.
Great design for my backsplash!
June 29, 2022- Thank you for the tile. I love my new backsplash design!
Dec 26, 2022- The stencil is very good quality, and I am very pleased with the design! Arrived in a very protective container that will be good for storage.